Go – Self Guided Walking Tours App
Travel with Your friends, using your device, on your time
Go - a self guided walking tour App
Update version and join to Go. the most interesting and relevant content, the hottest places in town, are provided with a technology wrap that will allow you to enjoy a self-guided independent tour. (No need to download an app from the store)
Where would you like to visit?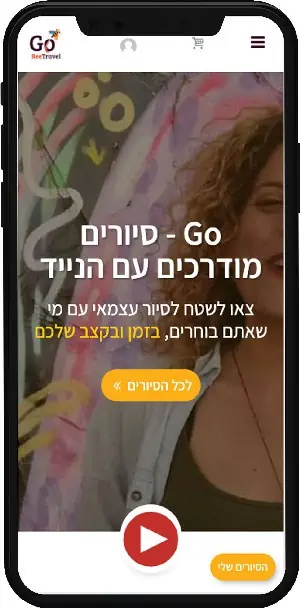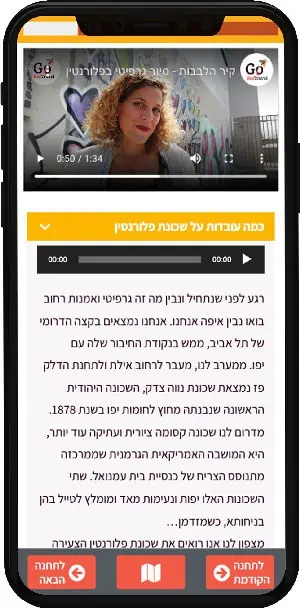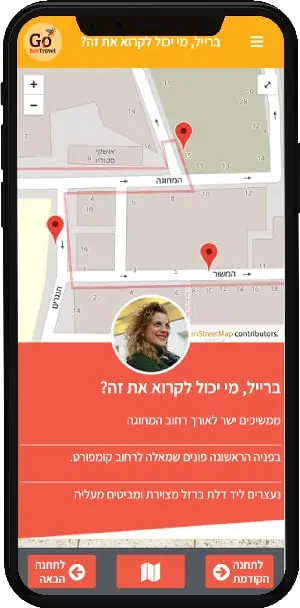 You don't need to download an app from any store, Go works as a web app, It feels like an app.
A self-guided tour is a tour that takes you out into the field, where you receive all the guidance through your mobile phone. At each stop, you'll have access to videos, text excerpts, audio recordings, detailed maps and directions.
You can go on the tour at any time or date that suits you, without relying on a group and other people's schedules.
You can move at your own pace and only with those you choose.
The price is affordable and accessible, and one device can accommodate multiple people – we recommend up to three people.
The tour is at your own pace – you can stop to take photos or rest whenever you want.
You can feel the streets like the locals and not in a large group.
You can order the tour here on the site, and shortly you will receive instructions by email with a username and an invoice. You are ready to go on the tour ->> the content will be available to you for 14 days from the time of ordering ->> to access the content, you need to be connected to the site through your mobile phone or tablet. You connect and arrive at the starting point of the activity.
One purchase entitles you to one permission, which means you can use it with one device in parallel.
There is no limit to the number of participants around the phone/tablet.
Usually, it is very convenient for two people, and if you are more (3-4), we
recommend bringing a small speaker or having an additional person from your group purchase an additional permission under a different username (email address).